23 – 24 March, 2018  |  Indian Institute of Science, Bangalore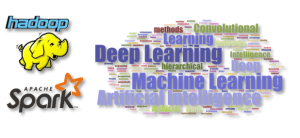 The Department of Computational and Data Sciences (CDS) at the Indian Institute of Science (IISc), Bangalore is organizing a 2-day Data Science Symposium on March 23 and 24, 2018 at the IISc campus. The goal of the workshop is to encourage students interested in post-graduate research studies (Ph.D. & M.Tech.) to explore the exciting world of Data Science, especially to make them aware of global research opportunities in this field, industry collaborations, and strong societal impact. The symposium will feature talks by faculty and industry experts on data science research and practice. Students will also get guided tours of the research labs and the IISc campus. Attendees will have the opportunity to interact with research scholars at CDS. An orientation session on the 2018 admissions process for CDS and IISc will also be provided.
Venue
The symposium will be held at the CDS Building at the IISc campus, in the Seminar Room 102. The building is also called SERC.
You should enter the campus through the ATM Gate or the Main Gate, both located on CV Raman Road. Sadashivanagar Police Station and Mekhri Circle are nearby landmarks.
Schedule
09:00 AM: Registration, Coffee/snacks
09:30 AM: Welcome by Chair, About the department (Sashikumaar Ganesan)
09:45 AM: What is Data Science? Data Science at CDS (Yogesh Simmhan)
10:15 AM: Research Talk 1 (Jayant R. Haritsa/DSL)
10:40 AM: Research Talk 2 (Yogesh Simmhan/DREAM)
11:05 AM: Recess
11:20 AM: Research Talk 3 (Partha Pratim Talukdar/MALL)
11:45 AM: Research Talk 4 (R. Venkatesh Babu/VAL)
12:10 PM: Research Talk 5 (Anirban Chakraborty/VCL)
12:35 PM: IISc/CDS (CD-CS Stream) Admissions Process (Sathish Vadhiyar)
01:00 PM- 2:30 PM: Lunch
02:30 PM: Jayavardhana Gubbi, TCS Innovation Labs
03:15 PM: Sanil Kumar/

Krishna M Kumar

, Huawei
04:00 PM: Nikhil Rasiwasia, Amazon
04:45 PM: Coffee/Snacks
09:30 AM: Coffee/snacks
10:00 AM: Hemanth Yamijala, Hortonworks
10:45 AM: Tour of SahasraT, Student interactions/Lab Tours
12:30 PM: Open Forum for Q&A, Closing Session
01:00 PM: Lunch
02:00 PM: Campus Tour (Optional)
02:00 PM: Faculty/students available for discussions (Optional)
Speakers & Activities

Research Talks by faculty on topics like Deep Learning, Video Analytics, Natural Language Processing, Fast Algorithms, Big Data Platforms & Cloud Computing. Speakers include:
Expert Talks from industry on practical uses of data science for Machine Vision, Machine Learning, Big Data Storage Systems and Pattern Recognition. List of confirmed speakers include:

Dr. Nikhil Rasiwasia, Amazon
Dr. Jayavardhana 

Gubbi, TCS Innovation Labs

Sanil Kumar, Huawei
Hemanth Yamijala, Hortonworks

Live Demos, Tours of Research Labs and IISc Campus
Interaction with Research Students at CDS
Admissions, Fellowships & Grants at CDS for 2018 Academic cycle
Career Options for Data Science Research Graduates
For more information, please contact: dss2018.iisc@gmail.com
Important Dates
Application Deadline: 12 March, 2018 [Apply here]

Notification of Selection: 14 March, 2018
Symposium Dates: 23 – 24 March, 2018
Eligibility and Application
Eligibility
Final Year students enrolled in B.E./ B.Tech./ M.E./ M.Tech./ M.S. or equivalent programs in Computer Science/ IT, Electronics & Communication, Electrical Engg. or Statistics.
GPA of over 75% until the last completed semester.
Bachelors students must have a GATE score, or have taken the GATE exam in 2018 (Exempt for students from IIT, NIT, ISI & Centrally Funded Technical Institutes, & Masters Students).
Students MUST be able to attend both days of the symposium, from the start to end.
Selection Criteria
There is a limited number of seats for the symposium. Preference would be given to students applying to the Ph.D. or M.Tech. (Research) degree programs at CDS, IISc in 2018.
Applicants are selected based on academic record, aptitude for research, and technical accomplishments.
Selection will be done on a rolling basis until the the notification date. Candidates are encouraged to apply early.
We strongly encourage students of diversity, including reserved and women candidates, to apply.
Application Website
Accommodation
On-campus accommodation will be provided to a limited number of students from outside Bangalore, strictly based on need & availability. The accommodation details would be updated on this webpage and the same would be communicated to the selected outstation participants along with the notification of selection.
About Data Science
Data Science is an inter-disciplinary field that uses mathematical, algorithmic & distributed systems techniques to extract useful knowledge and insights from massive quantities of data. Such complex analysis can help search through knowledge graphs, manage traffic using video analytics, or improve our understanding of the human brain. Scalability is a key facet of data science.
About IISc & CDS
IISc is the premier post-graduate institute in India, and features as the highest ranked institute from India in several global university rankings. Housed at the sylvan IISc campus in Bangalore, CDS offers one of the first data science programs in the country. CDS faculty work on cutting-edge applied research, and our graduates are placed at leading academic and industry labs globally.