17 Jul 15 Yogesh Simmhan
---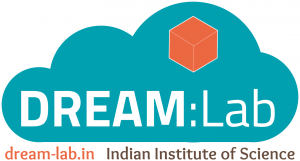 A Project Assistant position is open in the IISc Smart Campus-Water Management using IoT project, supported by the Department of Electronics and Information Technology (DeitY) & IISc's Robert Bosch Centre for Cyber Physical Systems (RBCCPS).
The role involves research & development of open source IoT Software Stack using state-of-the-art platforms for Android, Cloud Computing on OpenStack/Amazon AWS, and Big Data like Apache Storm, Spark and Hadoop. The solutions developed will be integrated, deployed and evaluated in a real-world setting. There will also be the opportunity to work on novel research with the potential for research publications.
Candidates should have an M.E./M.Tech./B.E./B.Tech. degree in Computer Science or related field, and proven competency in programming, with particular focus on Android, Java and Web-design.
The position is for 1 year, and extensible for a second year, with a start date by Aug 1, 2015. The pay scale is at the level of a Project Assistant at IISc (Rs.24,000/month). The position will be at the DREAM:Lab at SERC, IISc, working with Prof. Yogesh Simmhan, and in collaboration with other team members of the project.
Interested candidates can send an email to simmhan@serc.iisc.in with the subject "SmartCampus candidate", attaching your resume, a list of prior software projects, and a link to your GitHub/CodeChef/HackerRank, etc. profiles.